On Wednesday Brian took a day off work, we traded the girls for the big kids and took Genna, her friend Shannon, Will and Jordan to Six Flags for the day. It was a whopping 95 degrees with a ton of humidity but despite the heat it was a very nice day.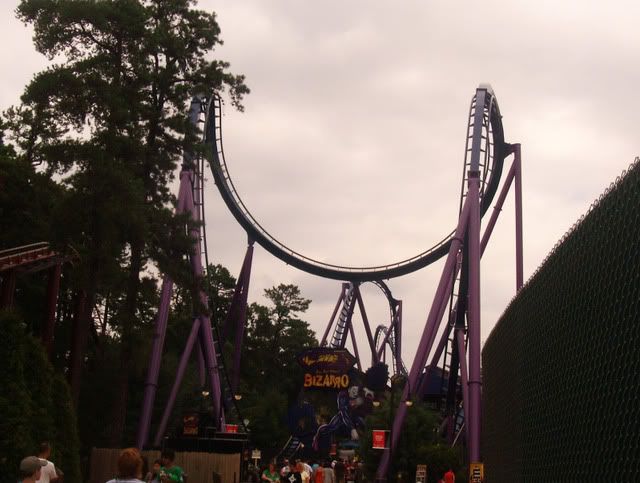 I can proudly say that I road all the rides except the congo rapids and the log flume (nothing worse for me than wet shoes and socks all day)... even the big ones. I am not as young as I used to be. After ten hours I had a wicked headache and was EXHAUSTED from the heat.

The kiddos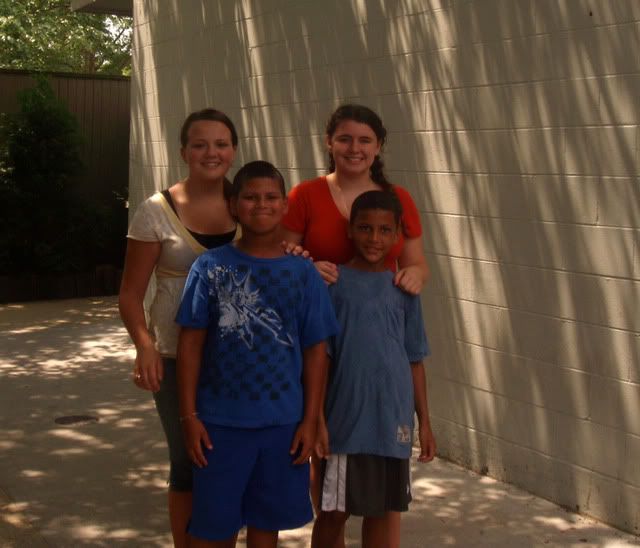 Will won a lovely "pimp hat" that looks like it was fashioned out of dollar bills.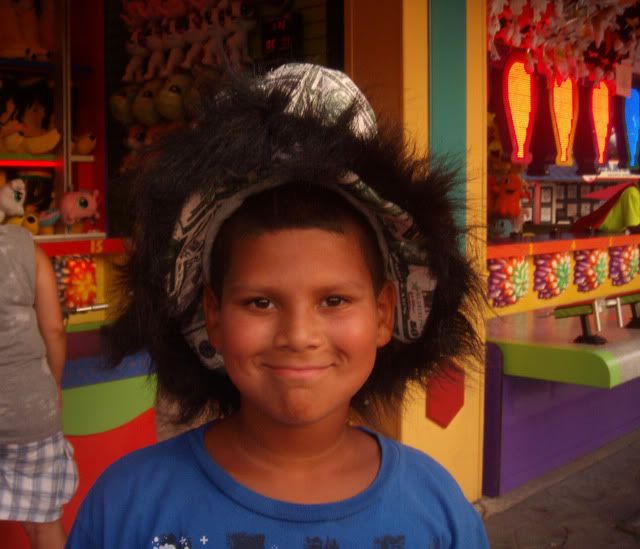 We all went on the roller coasters (except JJ who sat off the bigger ones) but only Jordan was nuts enough to go on this upside-down beast.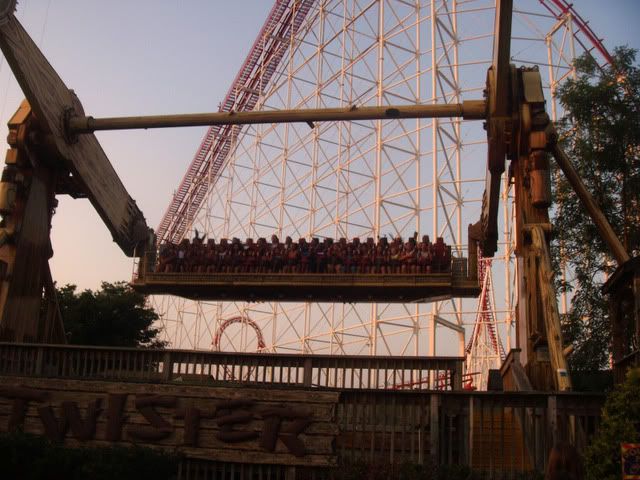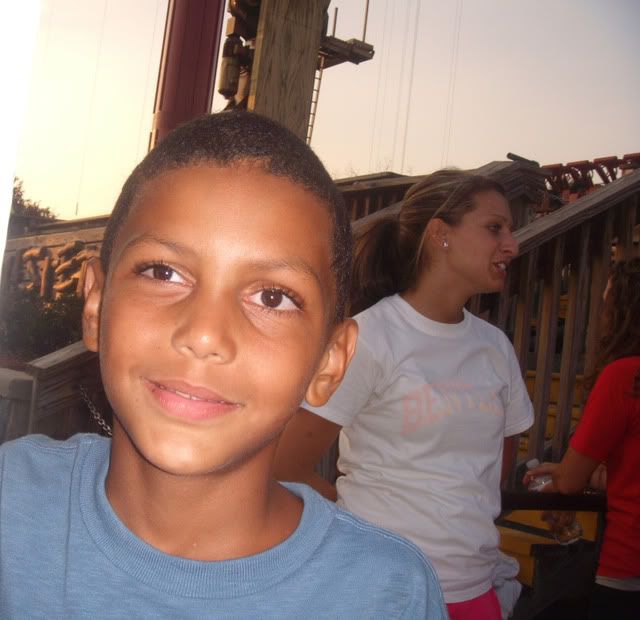 Will wanted a picture that "proved" he went to six flags. So here he is with a roller coaster behind him.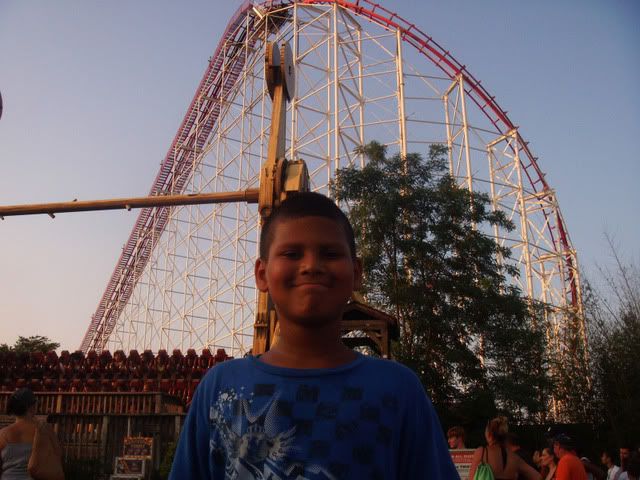 Pumped and ready to rock at 10am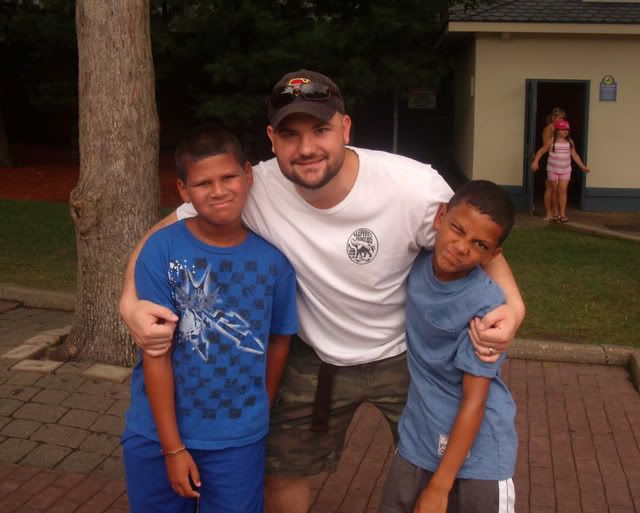 But, we were all exhausted by 8 o 'clock