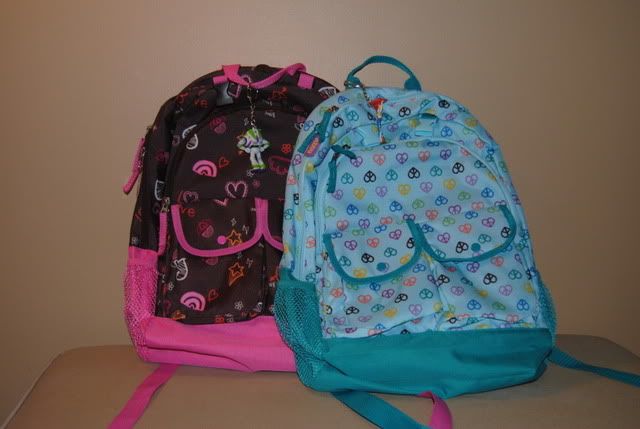 This morning was our open house at school. The girls were nervous but did well getting ready. Abby was much more excited than Grace, although after having a complete meltdown last night over school she was fine this morning.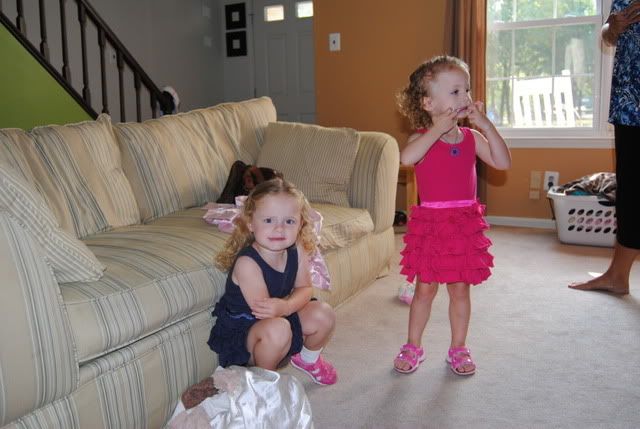 (notice that stress look on Grace's face)

Anyway, we were the first to arrive (which I wanted). They were both a little shy at first but melted into the flow quickly.

There are only five kids in their class at the beginning of the year. More kids will come into the program as they turn 3 and become eligible. There is one special ed teacher and two aides (one is Abby's one-on-one). We also got to meet the girls OT, PT and speech therapist as well as the head of special ed for our district. I was very impressed by the staff and their obvious expertise.

The girls had a great time. They met their classmates and interacted well with their teachers and aides. The kids all seemed very similar in their skill levels which will be awesome.

So now we just have to see how Friday goes. I am not looking forward to putting them on the bus and waving goodbye but I think they are going to have a great year.