Yesterday was the girls very first ever school party. Lucky me I am the co-head-room parent. (That sounds silly :D.) The kids were all so adorable and it was so much fun.

Believe it or not this is their whole class.



Buzz and Jesse



In the classroom for the party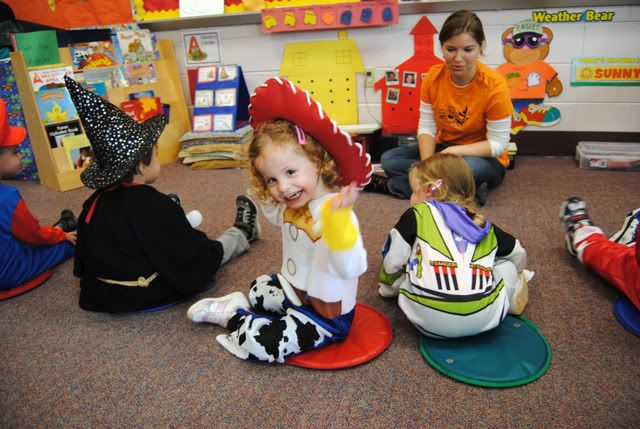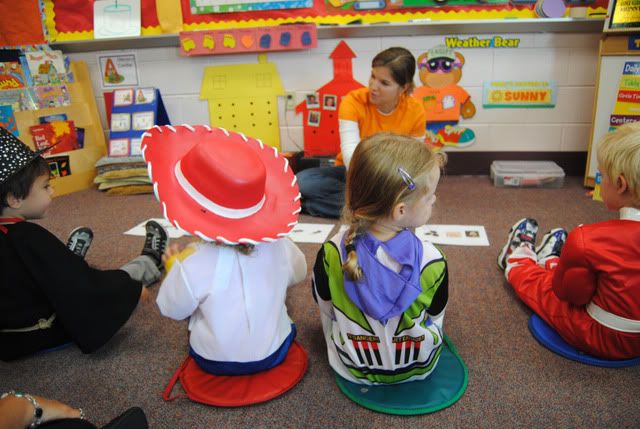 A fun monster dance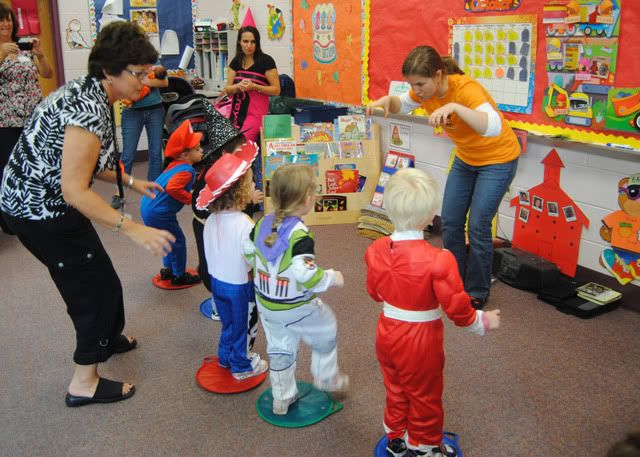 Making a trick-or-treating bag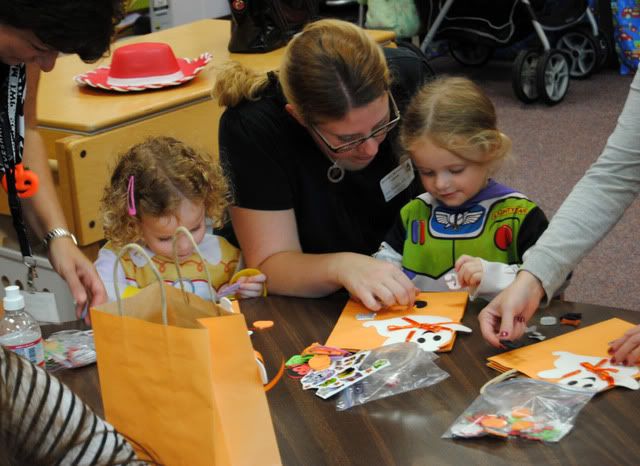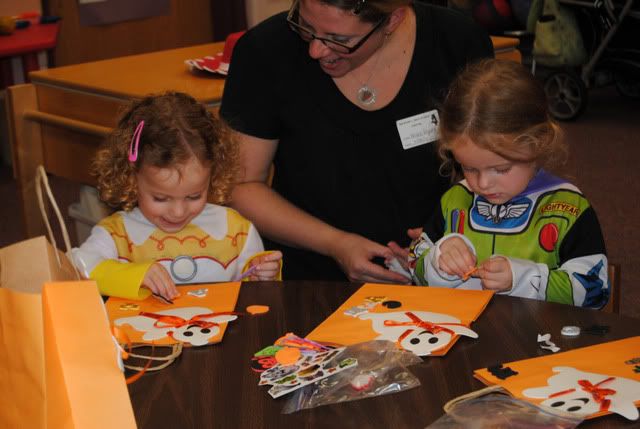 The contemplative, soft side of Buzz Lightyear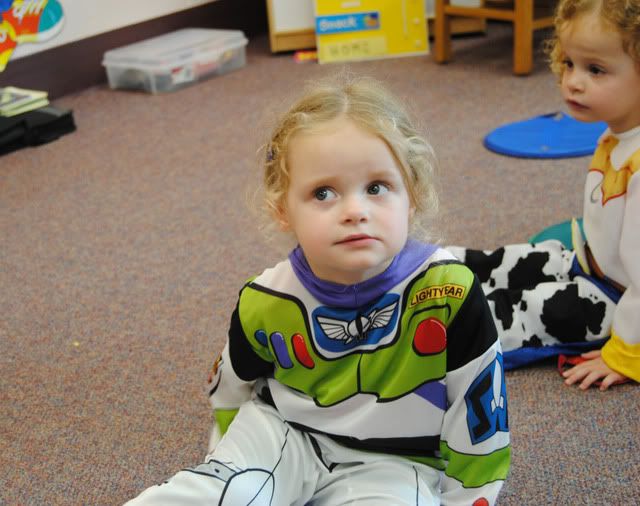 Enjoying a vegan, pumpkin, ghost cupcake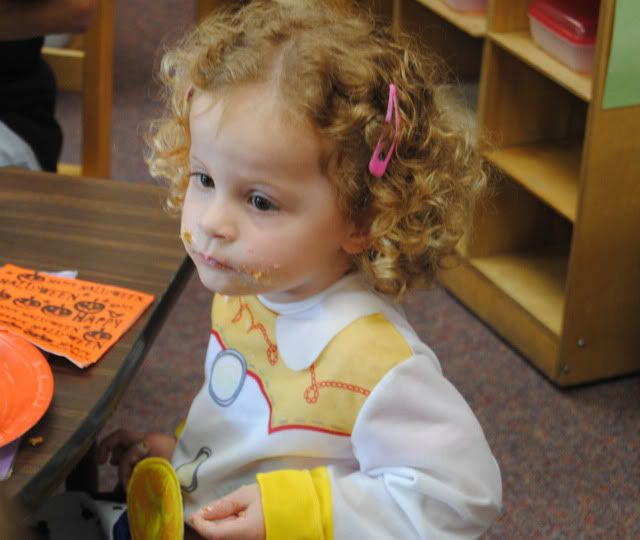 The trick-or-treat bags



It was a ton of fun to get to see them in their classroom, interacting with their teachers and their peers. It is a really nice group of kids and they all behaved so wonderfully. They do a great job at this school.