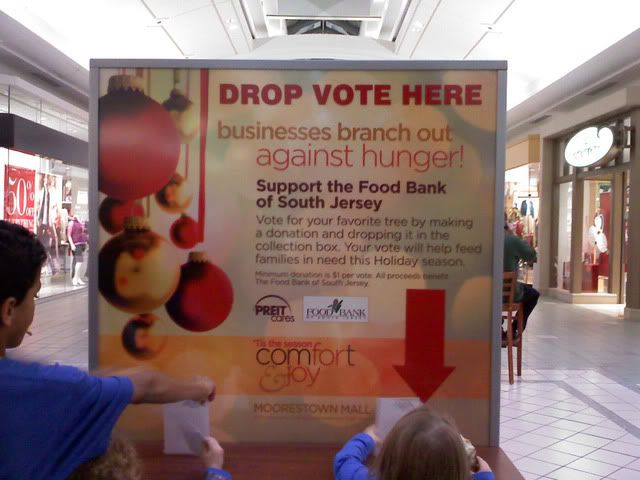 Today we went to the mall and while we were there we helped out the local food bank. They had a beautiful display of Christmas Decorated with different themes and whichever you liked best you took an envelope with the corresponding number, put in some money and placed it in the voting booth.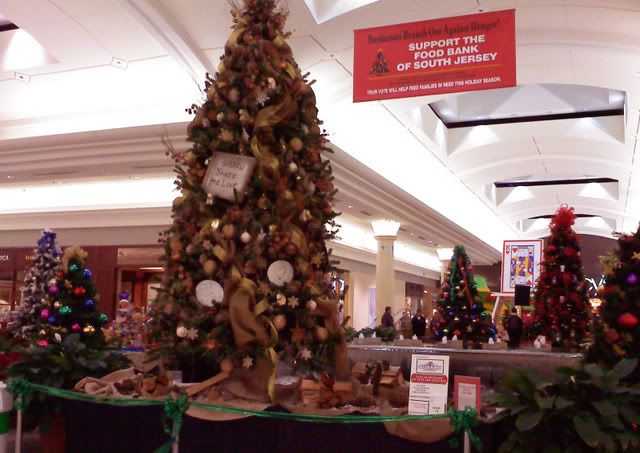 (Sorry, only had my phone camera with me. :D)
We all got whatever money was in our pockets, wallets and purses and gave it evenly to all the kids. Then we let them choose their favorites. We also made sure to talk about the fact that while we were having fun voting we were also helping people to have food this Christmas season. It wasn't a ton of money but it helped remind the kids why Christmas is Christmas.
What did you do today?