For each holiday the girls and I like to make a craft for their gift to all the family members. In the past we have done really simple stuff but as the girls get older we can have more fun with it. I was reading the Disney Family Fun Magazine (and they always have the most amazing craft ideas for each holiday) and saw a fun craft that was close to "our speed". It involved making cornstarch glue which was a bust for us. So we changed out good old elmers instead of cornstarch glue.

Basically you put heart shaped cookie cutters on wax paper. You then dip pre-cut yarn into glue, pull off the excess, and place the yarn in the cookie cutter shape. After we were done we lifted the cutter (did a little repositioning) and let air dry for 24 hours. They turned out adorable and we all had fun with it. It ended up being a great OT experience since it was technically "messy play".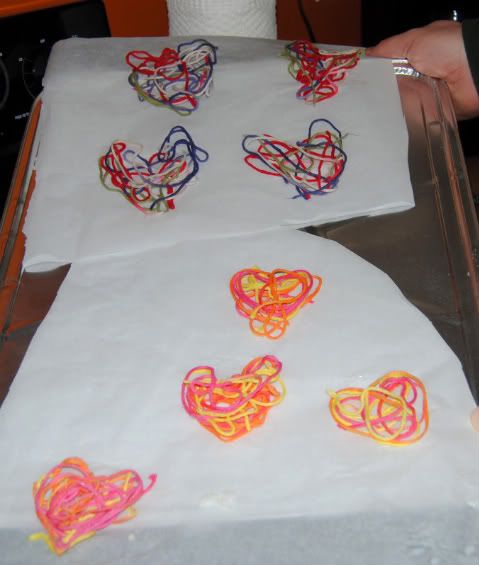 This was Abby's color scheme choice: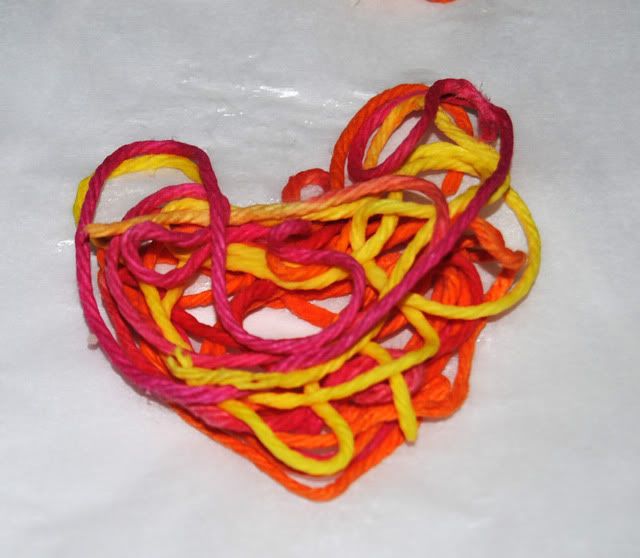 And here is Grace's:



I think they turned out adorable!