It has been about three years and eight months since we first placed our daughters in their cribs for the first time. Those cribs have seen us through good times and bad, sickness and health, ups and downs. We were very hesitant to move the girls out of their cribs. Partly because they have done so well in their beds and never developed a habit of climbing out. Partly because climbing in and out of bed without falling can be problematic for Abby. Lastly because we have been putting off the inevitable transition and disruption of schedule.

It has recently become obvious that the time was drawing near. The girls are closing in on four and four is old to be in a crib. We started looking into cribs that would easily accommodate Abby. We found beds on Amazon that were a good price and lay close to the floor. Two beds were ordered. They arrived in a few days and were put in our room. The plan was to put them together on the weekend. Then the girls got sick. We figured making a switch during a nasty cold was probably a bad idea.

Another weekend passed (with too many things to do to warrant the time to put the beds together). Then this weekend rolled around. We decided the time had come.

It was a pain in the butt putting the dang things together but after over two hours the cribs were down and the beds were up. The girls were thrilled! So far things have gone well. They have following the rules fairly well. Hopefully it continues going well.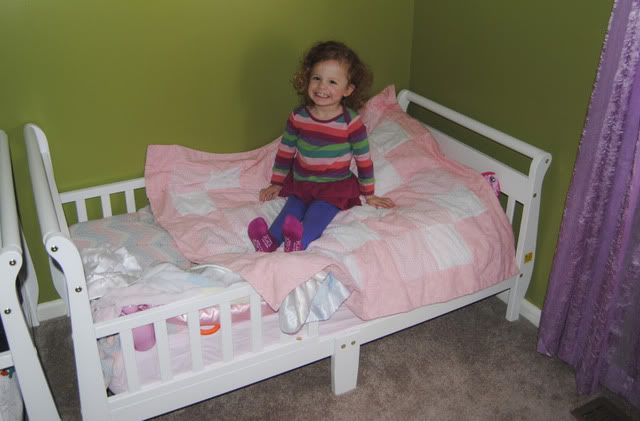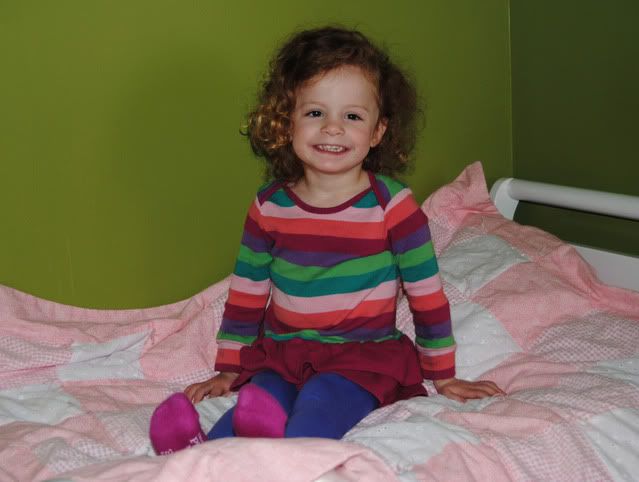 First snooze in an actual bed