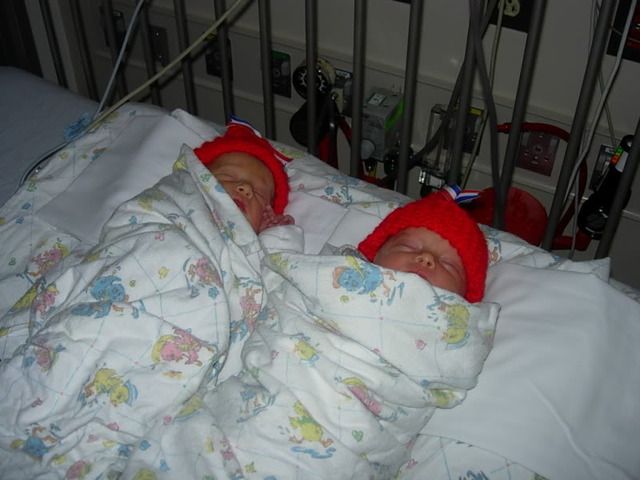 There is a lot of controversy out there over whether to keep twins together in school or split them up. Frankly it bothers me that schools almost always take a very cart blanche attitude that ALL twins should be separated. To me a case by case basis would be much more appropriate.

One of the girls therapists at school has been hounding me about splitting the girls up next year. Thankfully she is someone who I get along with quite well so I am more than happy to say my peace about the subject. Lately I am finding it gnawing at me a little. She keeps hounding me on how the girls are getting too dependent upon one another. If it was true I would agree in splitting them but it is just not the case. It bothers me a little that she is being so verbal about it but she is obviously not spending enough time observing the girls and interacting with them. All of the other teachers and therapists tell us that the girls interact well at school but that they spend most of their time playing with other kids besides each other.

So as far as I'm concerned if they are not relying heavily on one another then why split them up? It makes my life a whole lot easier to have one set of teachers and parties and activities. I like knowing that they have extra support in the classroom and on the bus in each other. They are only four.

It just drives me nuts that people feel the need to put all this pressure about it. Who would have more instinct and information about what is best for our kids than us? Thankfully we have a say in it. As of right now we say they stay together.