This afternoon was the much anticipated ultrasound #2. I was SO nervous I cannot even put it into words. I did my blood work first and had to wait a while to have my ultrasound.

The tech finally called me and got started and she went from chatty to silent. Obviously this made me a little nervous. She found one heartbeat quickly but didn't say anything for a good 2 minutes. She finally did find the second heartbeat but it was only 85-90 compared with the 124 of the first baby. She took a bunch of measurements before showing me the screen. What I saw was two sacs. One was much larger than the second (at this point they are less than 5 mm in size and one is 2mm smaller).

Here you can see the size difference: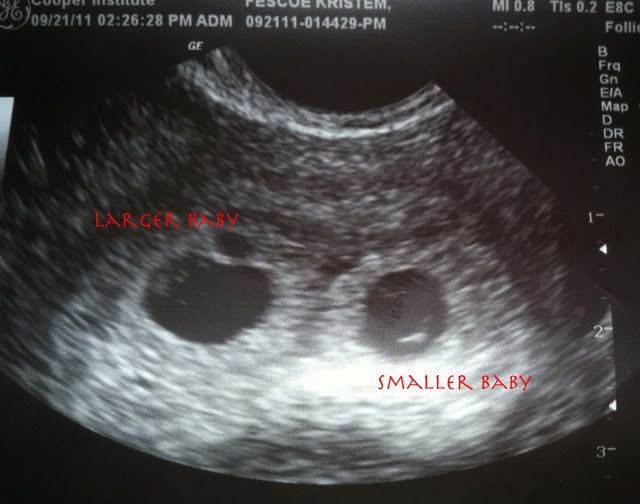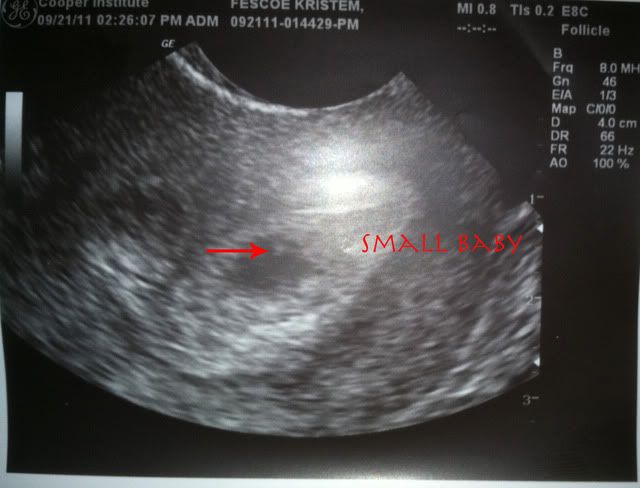 There was a lot more inside the sac of the larger baby: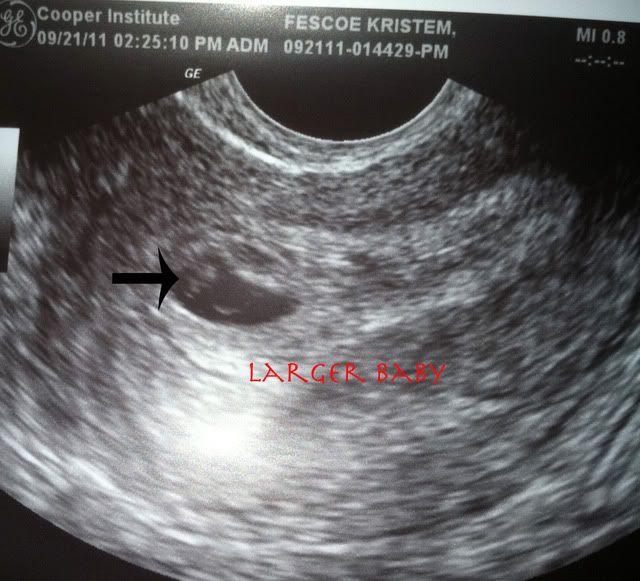 Two heartbeats, one was much stronger than the other. I also have a "cystic structure" right above the bigger of the two sacs.

They are not giving me any type prognosis... I know they can't commit to much. They did decide to bring me back in a week when they usually go to every two weeks at this point. They said they "want to check in the little guy". So it looks like we could be having twins but very well may end up with only one. We have come to terms with whichever happens. We had a vanishing triplet with the girls and have learned how to deal with the loss.

Who knows what will happen but I think we are as prepared as we can be either way.