I haven't posted much this year about my beloved Phillies. I think their season stands for itself. :D

Last night I was lucky enough to go to their playoff game against the Cardinals. We had standing room only tickets, My Dad and I were taking the boys (who can't stand still for five minutes let alone four hours) tt was cold, drizzly and didn't start until 8:40 (mind you I hadn't slept in four nights) AND they ended up losing. It sounds like a total wash but all in all it was a lot of fun. We found a great place to watch: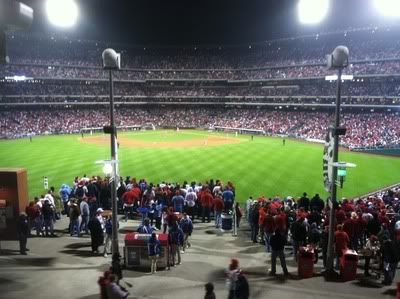 The boys had a lot of fun: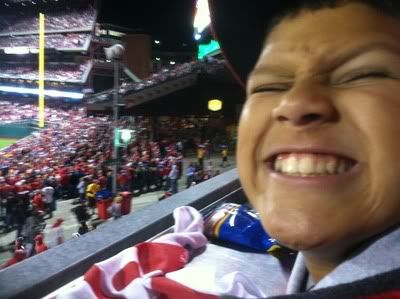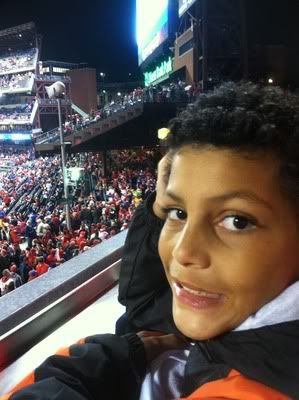 And we got to see the Phillies in the playoffs!