Sorry I didn't post sooner, I had another LONG NST apppointment today. More than three hours, 2 NST's and 2 BPP's later we finally got Abby to cooperate. First she wouldn't stay on the monitor, then she wouldn't do her breathing, then she hiccuped for 30 min, then wouldn't do the monitor again and on and on. She finally passed the BPP with an 8/10 so I don't need another NST til Friday. It was a very long and trying day. But at least we passed. The worst was that at the end of the app't (which is on the 6th floor) I discovered that the elevator was broken. SO I had to haul my very large self down 6 flights of stairs. I thought I was going to die.

Anyway, I am off to the OB tomorrow morning around 11. Hopefully that will be a short, uneventful appointment.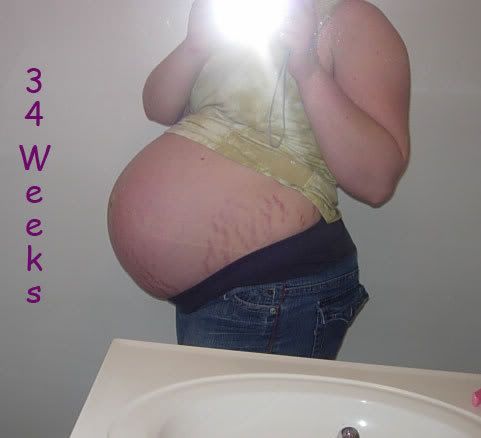 Oh.. and the last thing... Happy Anniversay Brian!!!!!!! My wonderful husband and I have been married for 8 years today. It has been both a very trying and very amazing 8 years and I think this might be our best year yet.