This week we had the inspector come back to check the heater in our "new" house. I finally remembered to take some pics. These will also serve as our "before" pics for after we do the updates.

The Kitchen:



Upstairs Bathroom: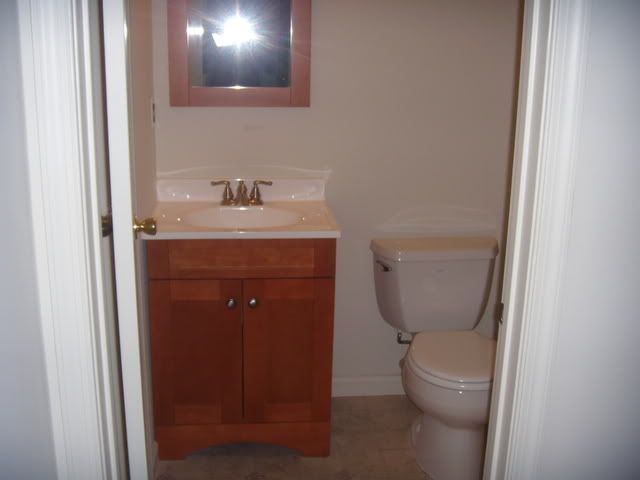 The girls climbing the stairs... won't that be fun: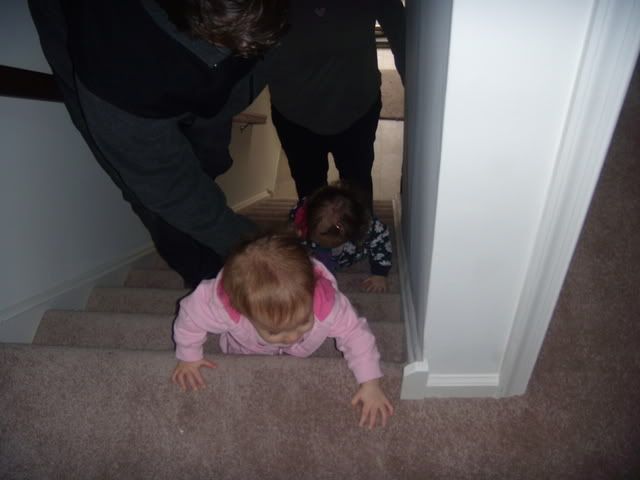 The Outside:



The Downstairs: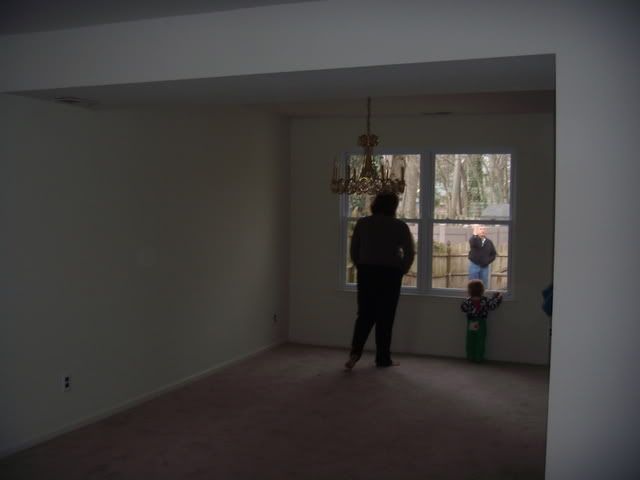 Master Bedroom: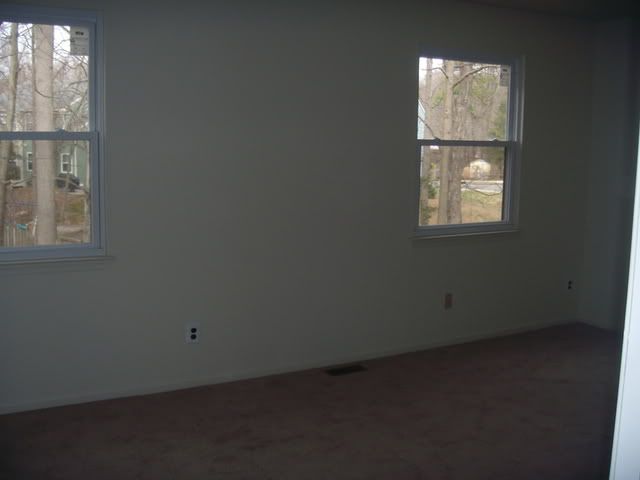 The hideous chandelier that will be IMMEDIATELY removed:

The cave like laundry room: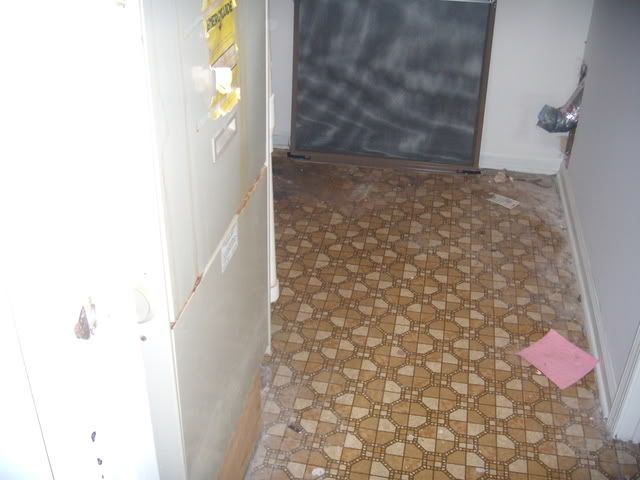 The backyard: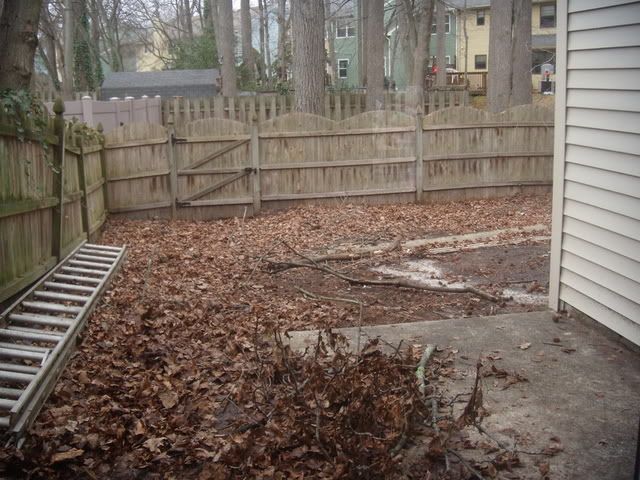 Obviously our house needs some work. It will certainly make for some fun before and after pictures. We have BIG plans for our updates.