I will start by saying that I am not a big fan of Halloween. In the next few weeks you will surely get a rant from me about how much I dislike the nastiness this holiday. As much as I would like to ignore the whole sugar filled, scary endeavor I don't want to deprive my kids. Ok, back on track...

I am usually of the mind that Halloween costumes are something that can be made on the cheap or bought at the end of Halloween for a song. That is what I have done for the girls previous three Halloweens. This year I felt like it was time to let my monkeys choose. We sat down with a couple of magazines that came early and the girls mulled it over. After about two weeks of being all over the place they finally commit. Abby will be her beloved Jessie (from Toy Story) and Grace will be Buzz Lightyear.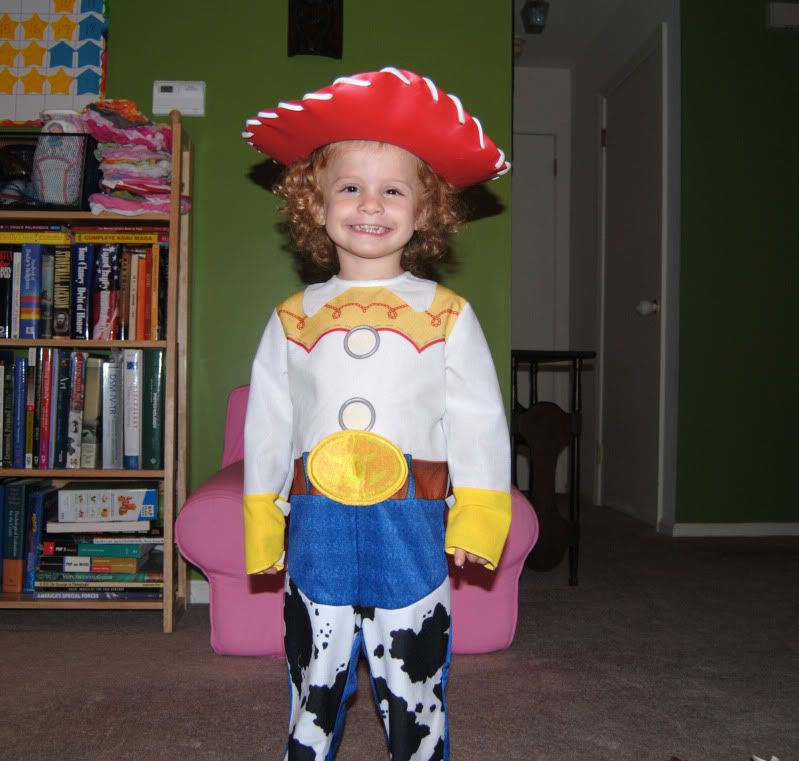 I popped on Amazon, bought the costumes and blushed when I paid almost $50 for two costumes (last years costumes cost me $8 at the end of the previous year for two costumes from the Gap). Oh well... it was worth it. When the costumes came and they tried them on I quickly realized we had winners. They were elated with their choices. Grace ran around the house screaming "to infinity and beyond". I have to say I am actually looking forward to halloween a little bit this year. :D




and if you thought Abs looked goofy check this guy out.
(this is what i am putting up with folks...)