I gotta say it again... what a game. Even this morning when I woke up (and saw the game was an MSN top story) I felt like I had dreamt it. To be a part of baseball history... I can't tell you what that is like for someone like me. It was definitely one of the highlights for me. It doesn't get much better than that. And the best part is I got to share it with my Dad, my husband, my nephews and my Genna. Amazing!!!

My baseball buddies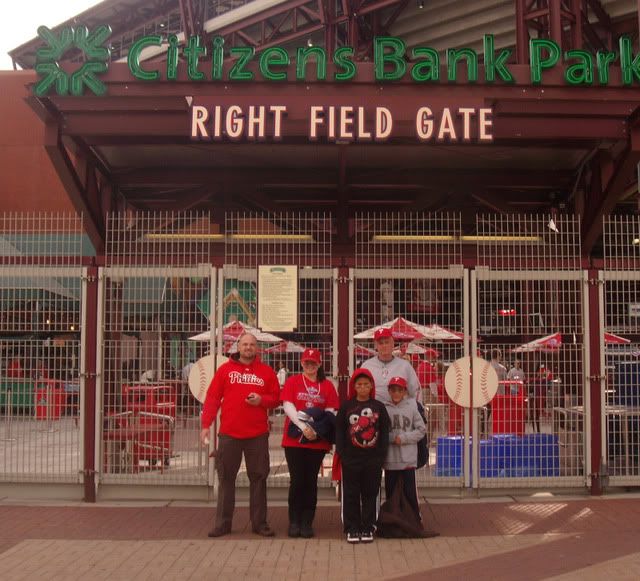 Can't say no to free face painting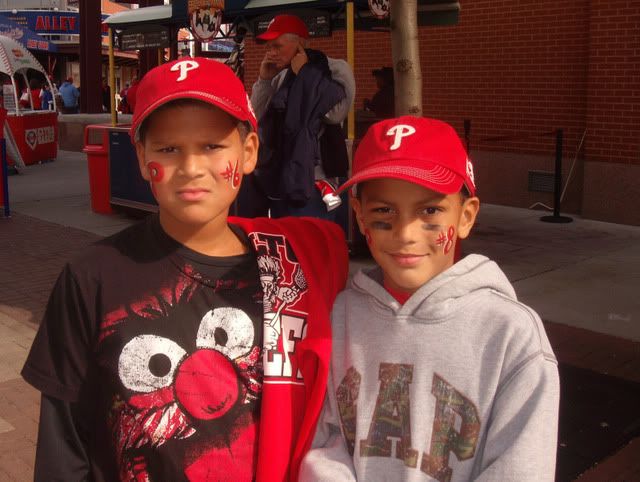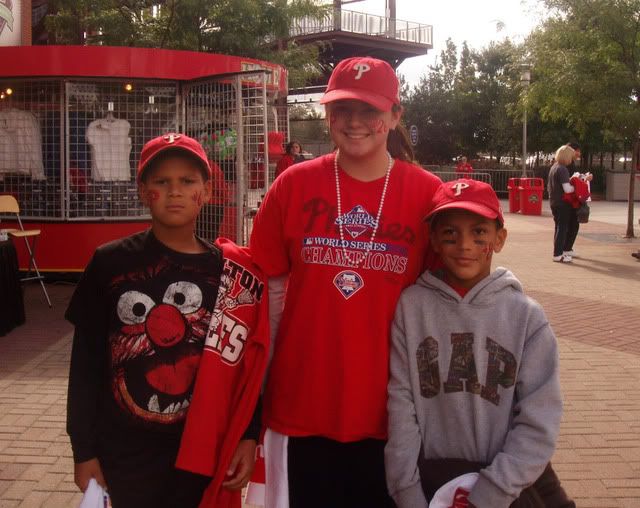 The anticipation of their first big game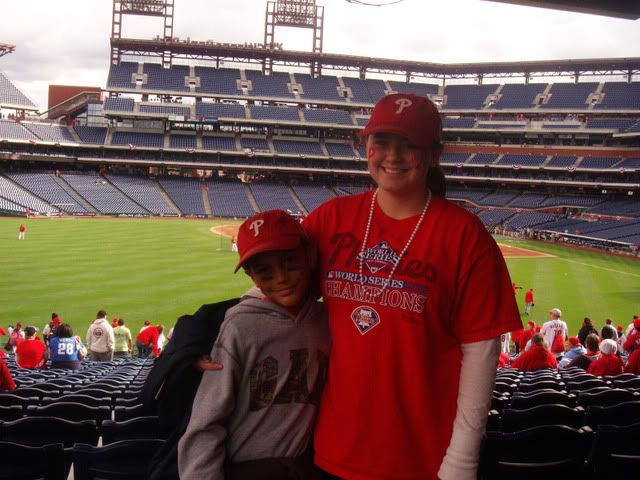 I swear I didn't twist any arms to get them there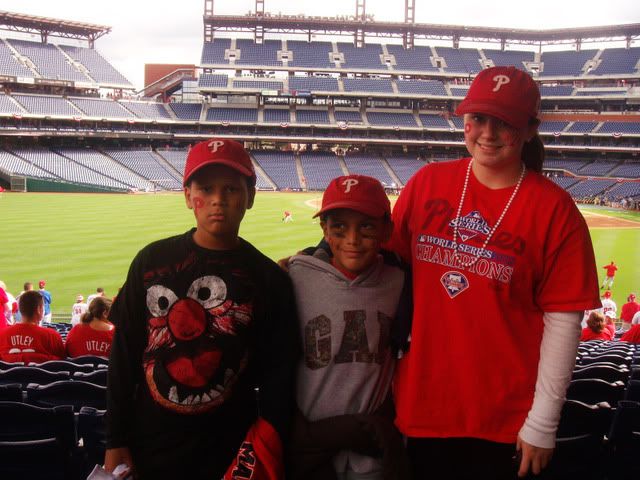 Here we go!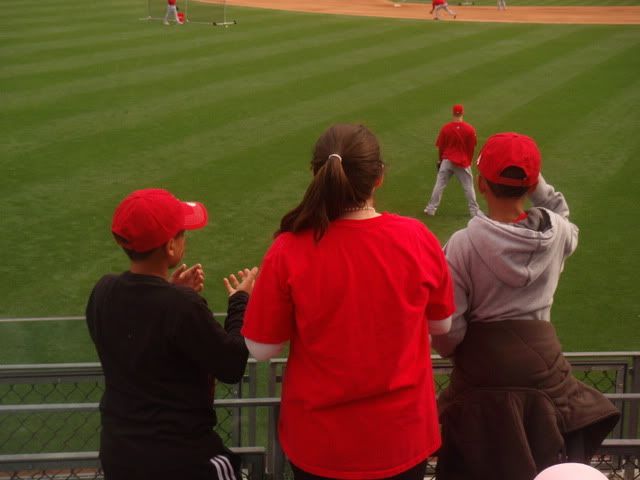 Our view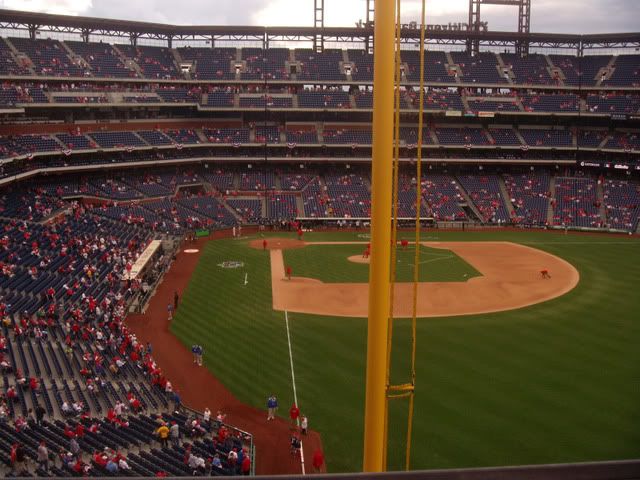 Our view of "the boys"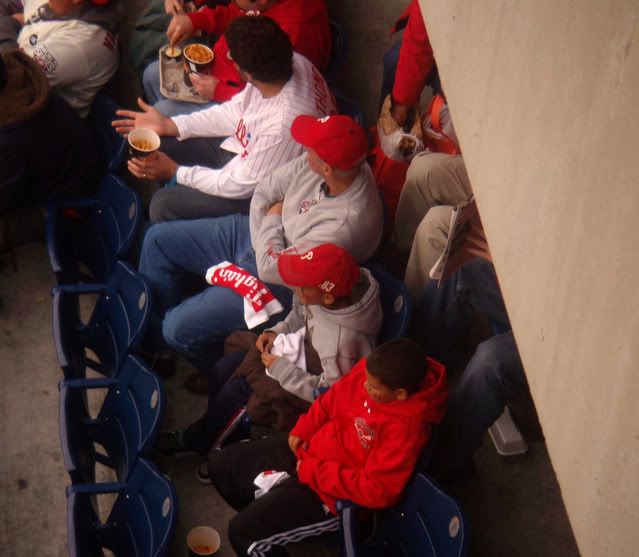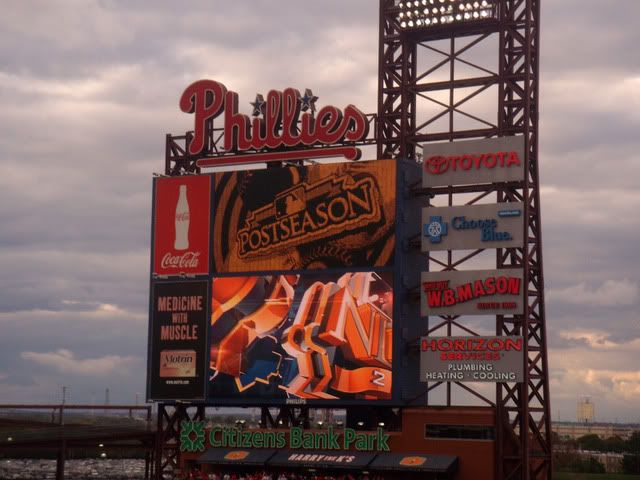 Mr. Perfect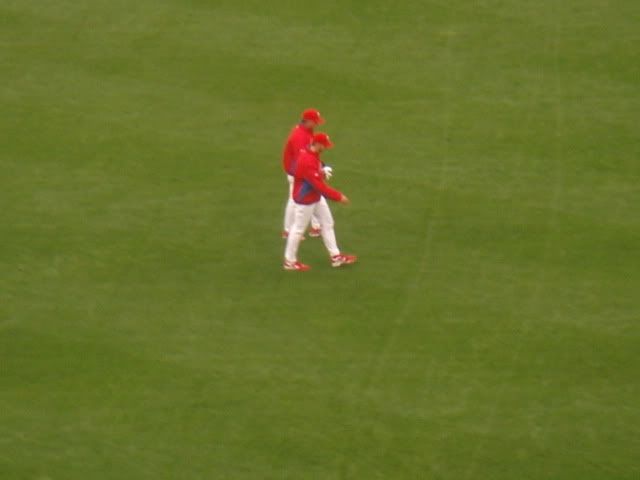 Doc and Chooch



Let's get this game started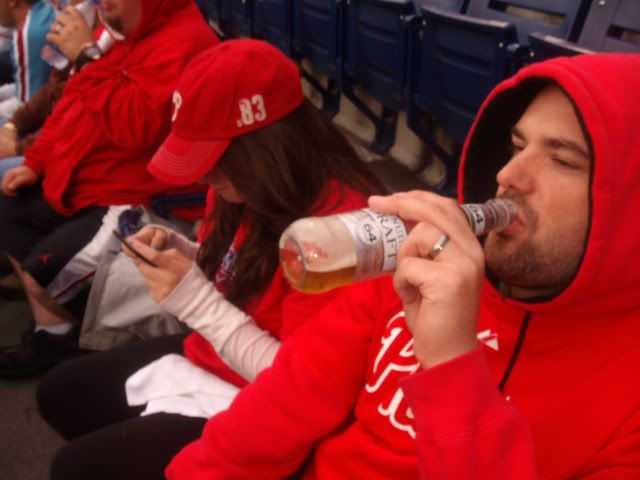 Can you believe what we just saw???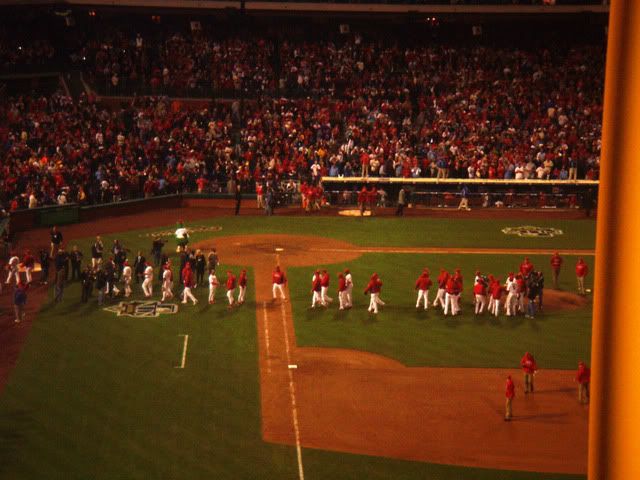 Look at all those zero's. Now that is one hell of a beautiful line!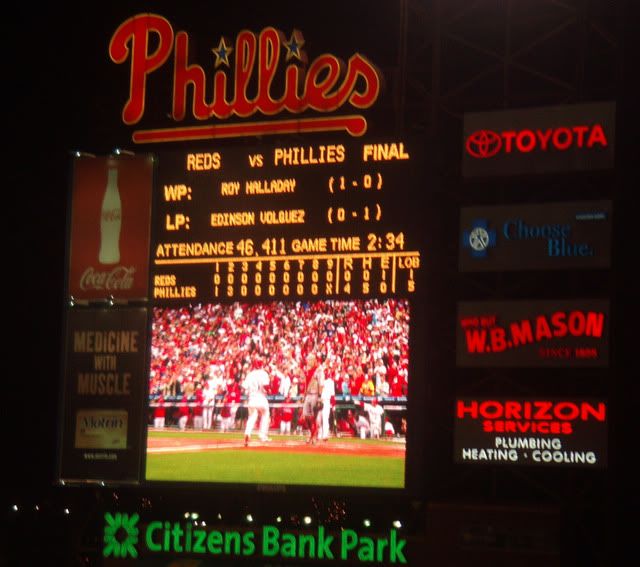 When it all was over and we all sang high hopes at 46,000 strong no one wanted to leave. We all just stood there in awe.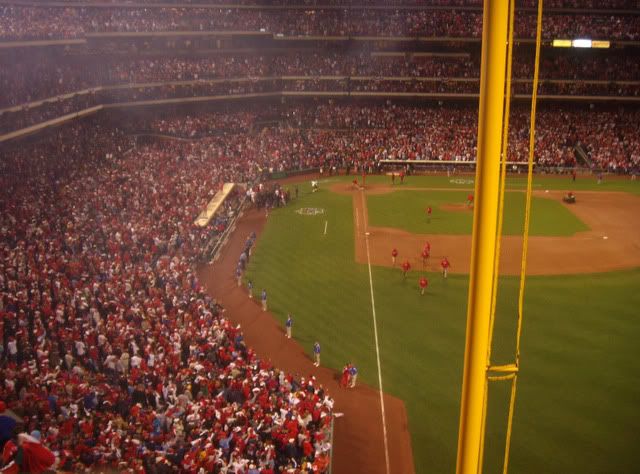 The cutest little Phillies fan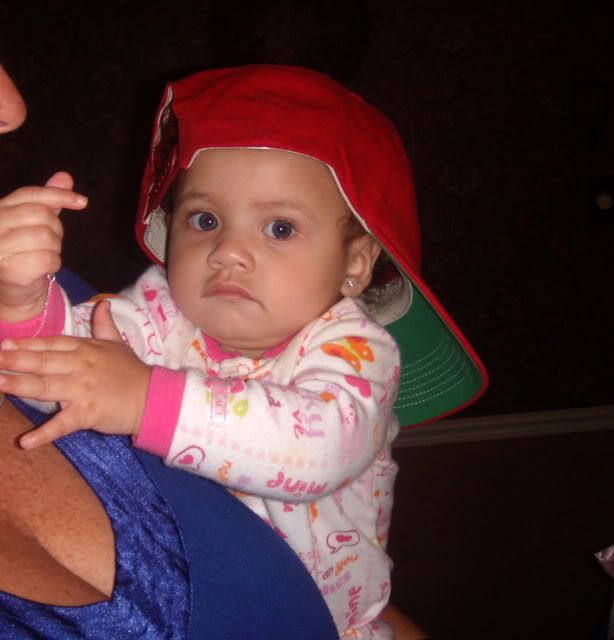 I was there!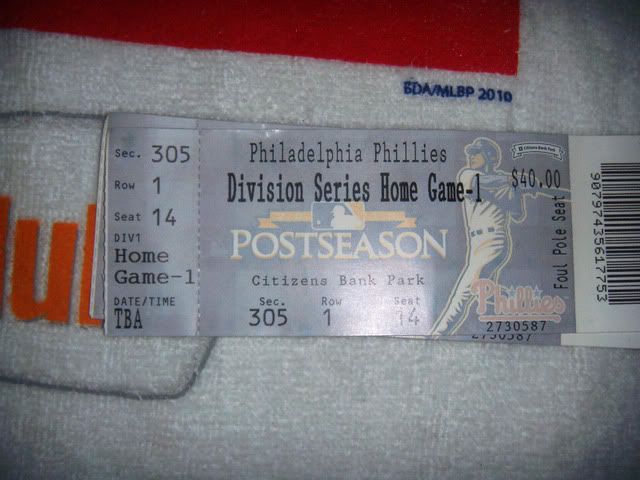 This is a video of the first strike called in the 9th inning. We all knew what was about to happen. There was no doubt in anyone's mind that Doc was gonna do it. After that first strike I turned my camera off. I knew it would be nice to have that final out but it looks so much more beautiful in my head than any camera could record.

One walk (ONE WALK) shy of another perfect game. Despite that one walk IT WAS PERFECTION! (Turn your sound down... it was LOUD.)