I've been tagged by a good online friend of mine to participate in . Her blog chronicles her experience with twin daughters (sound familiar :D). She is a great friend and a great mom. I highly suggest checking out HER BLOG.

Okay, so here are seven things about myself. Some you might know, some you might not... but here goes:

1. I LOVE gardening. The dirtier my hands are the happier I am!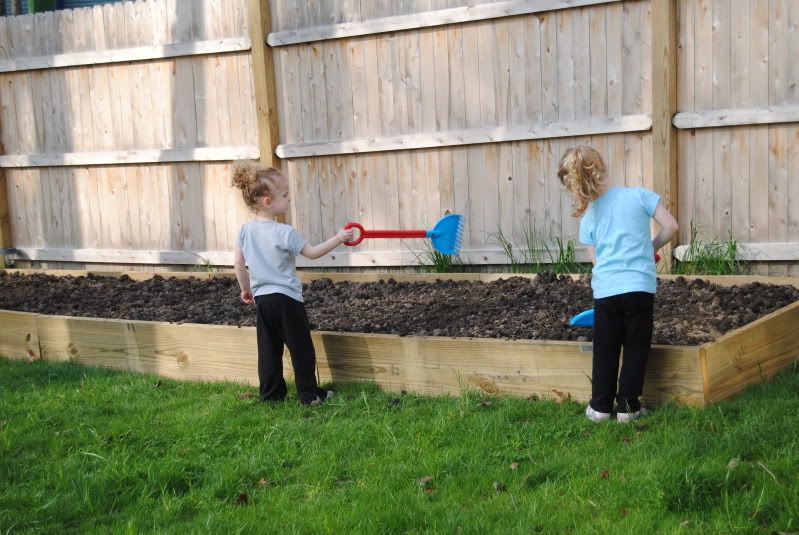 (It's infectious in our house :D)

2. I grew up riding horses competitively. I rode English and had an Arabian named Darcy. She was beautiful and there was no happier place that in the ring on my horse.

3. I LOVE, LOVE, LOVE baseball. I watch almost every game (yes, every game) the Phillies play. What I don't watch I listen to.

4. I worked in two prison's as an inmate therapist for a couple of years. It was the best job I ever had.

5. I met my husband working at McDonald's when I was 16.

6. I live around the corner from my parents BY CHOICE. :D

7. I am deathly afraid of sharks. I can't swim in the ocean past my knees and even then I am constantly looking for fins.