A couple of weeks ago we got to go to Jordan's end of the year "Fun Run" for track. It's where the runners get to race against their parents, coaches and siblings. Brian volunteered to be the parent runner and Grace was raring to go. Abby went reluctantly and said she "might run if she felt like it". ;D

Abby was more interested in looking pretty than running.




The winner of the day was Brian. He beat Jordan by a half step.

However the runner who ran the most races of anyone in attendance was Grace. She raced in everything from the little siblings race to the 12 year old race that was insanely fast. The girl loves to run!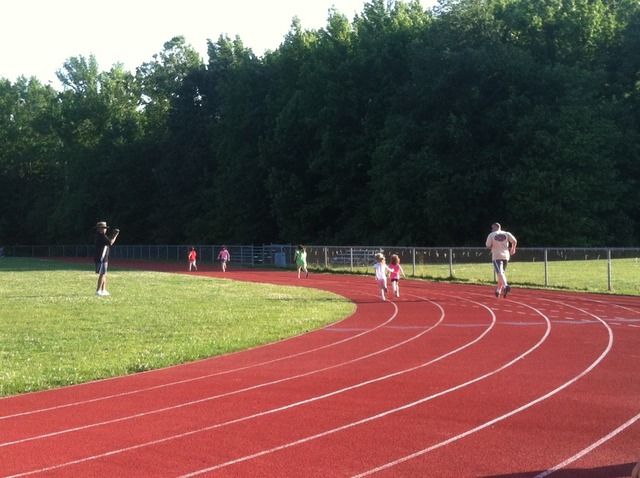 **The best part of this pic is that if you look close you can see Grace with her hand on Abby's back. She could have easily won this race but instead she hung back the whole way cheering Abby on. :D




I should also note that although it was the end of the year for most runners it isn't for Jordan. He continues on each year at a higher level. So far he has won SEVERAL medals for the 100 meter, the long jump and the high jump!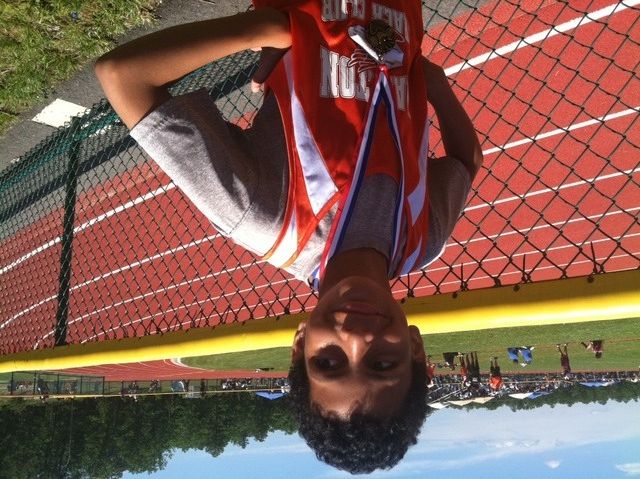 Not sure how someone this skinny can jump 13 feet! :D